Those cows are outstanding
in their field. The pun always
tickles my big sister, Ella.
She grins at Lulu and Blue,
mouthing their cud—the pasture
fragrant with manure and morning.
She hugs herself,
scrambles over the fence,
skips around the cows chanting,
Hey, diddle, diddle!
The cat and the fiddle,
the cow jumped over the moon.
I watch from Grandma's porch
wishing I was more
like my brave sister.
Ella calls, Come, let's play.
We scamper behind the farm house
to the bag swings hung from the old oak tree.
With a run and a jump, we ride, we sail
up and down the sky together on this
day in May, made sunshiny right.
---
About the Author: Carol R. Sunde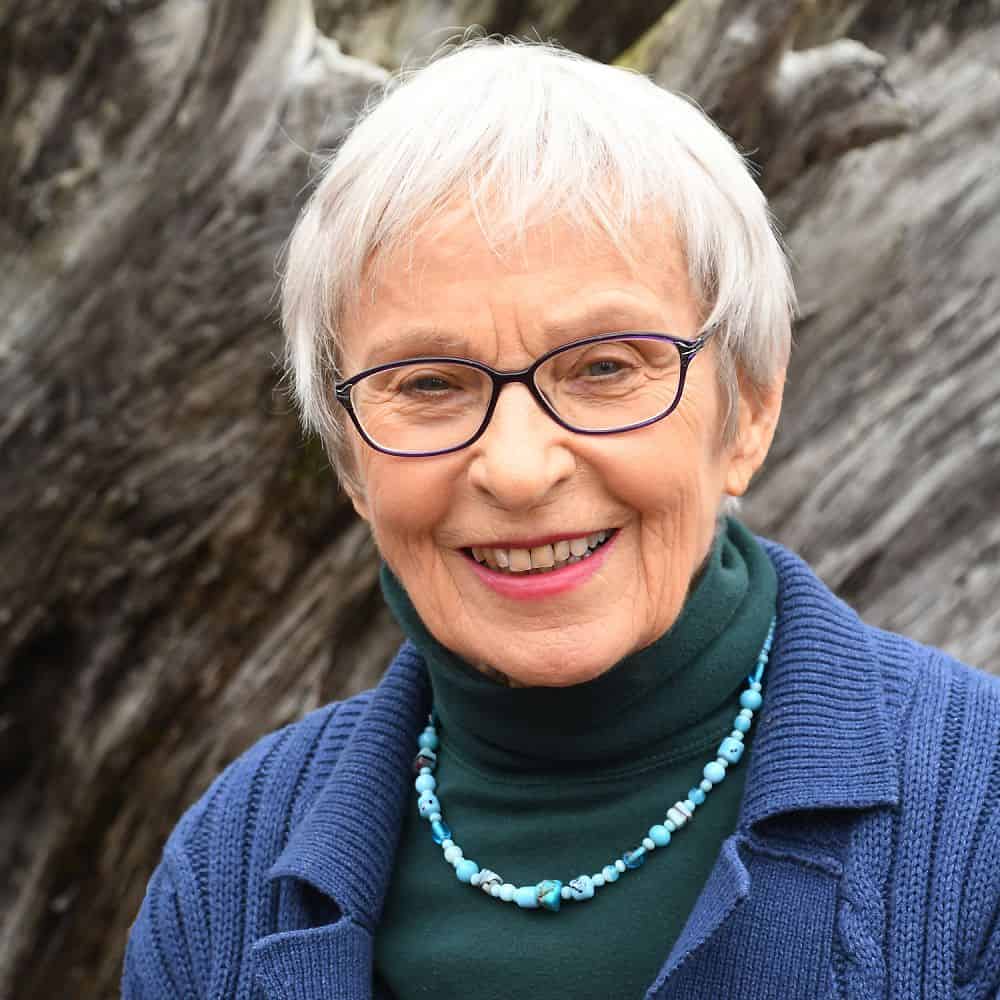 Born and raised in Iowa, Carol R. Sunde has now lived for decades in Washington within walking distance of the ocean. She loves being in the Pacific Northwest and will tell you rain is good and more rain is even better. Her work has appeared in The Comstock Review, Shark Reef, Cirque, and elsewhere. Carol is a retired college counselor delving into a lifelong poetry interest; other joys include birding, yoga, and tent camping.