In the grassy lot, July sun pours golden
heat over a gazillion rambunctious kids
dressed in various red, pink, purple, dotted,
plain, or striped t-shirts and shorts, over
faded swim suits with old towels slung
across shoulders like haphazard capes.
A big yellow chariot of a bus appears,
carts us—little Iowa cherubs—
from Leland to Clear Lake for swim lessons.
Whistles, giggles, and songs balloon
a fifty-mile halo of noise;
the bus driver, an angel, plugs her ears.
Soon we're jumping off the lake's wooden dock,
to circle up like would-be ducks for instruction,
hoping our teacher, Mary Jane, will give us
the key skills to safely enter any watery kingdom.
Let the water do the work, rings out
Mary Jane's voice like a bell
sounding as bronze as her summer body.
Enjoy cool strokes, kicks,
the co-or-din-A-A-A-tion.
Before we begin our arm and leg flails
of water-body control practice—
the heavenly wet world of silver
minnows, sand, and swaying greenery
awash in light rays, floats away worries:
we relax and rock with waves of pleasure
as if we're celestial mermaids/mermen
with seaweed ribbons in our hair.
---
About the Author: Carol R. Sunde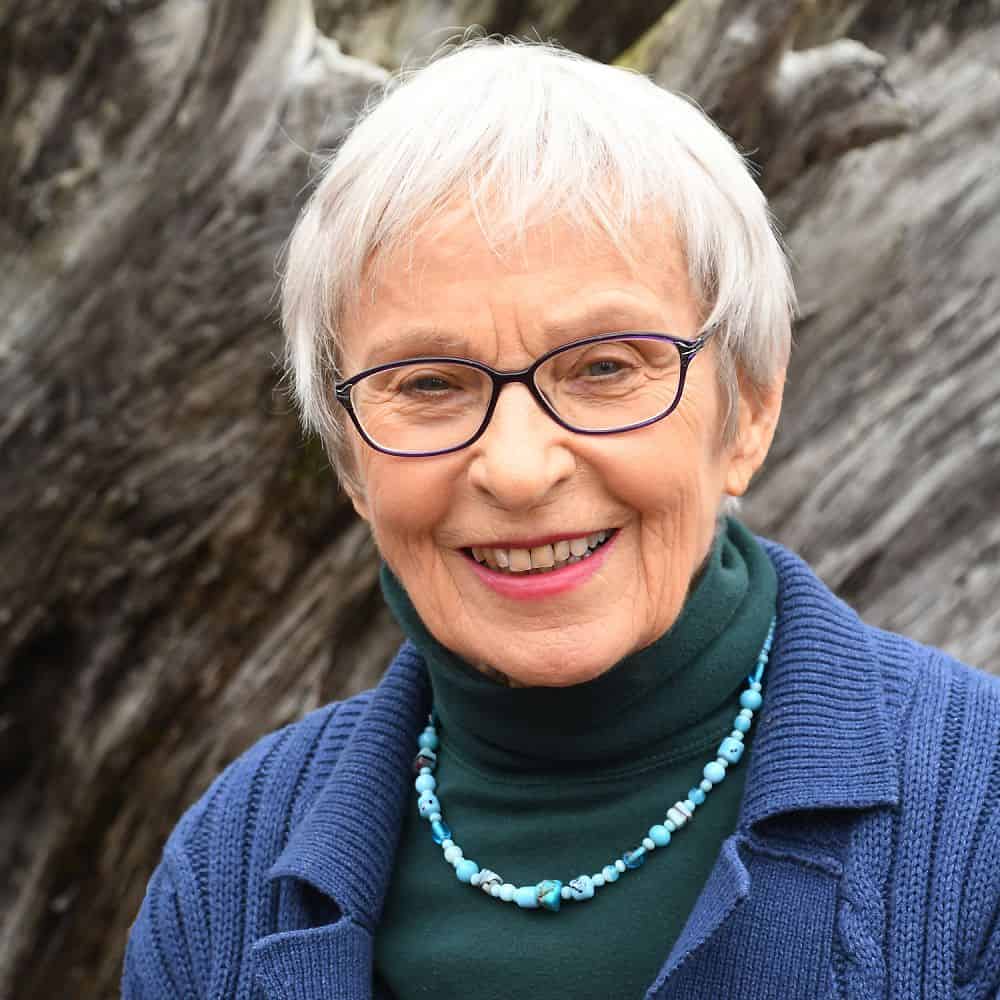 Born and raised in Iowa, Carol R. Sunde has now lived for decades in Washington within walking distance of the ocean. She loves being in the Pacific Northwest and will tell you rain is good and more rain is even better. Her work has appeared in The Comstock Review, Shark Reef, Cirque, and elsewhere. Carol is a retired college counselor delving into a lifelong poetry interest; other joys include birding, yoga, and tent camping.